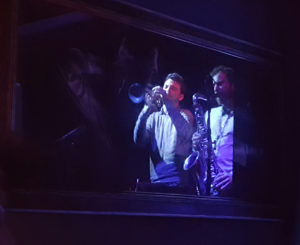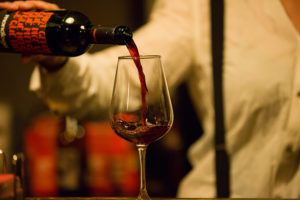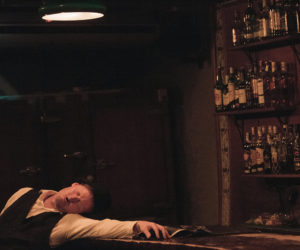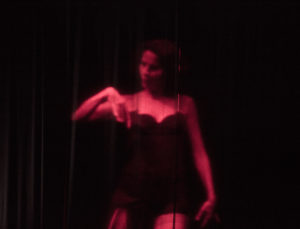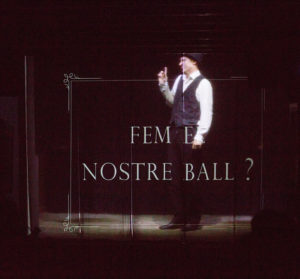 Cafe Lisboa
Palma de Mallorca is a spectacular and interesting city to visit. Either you'll be visiting for the day on your one or two week family holiday, or a short city break. Either way you'll be amazed at the diversity of this city of 400,000 people and Cafe Lisboa should definitely be on your list. The theaters vary from the very large auditoriums to the smallest of venues. Cafe Lisboa, photographed here in Santa Catalina is probably the smallest you'll ever visit.
Novo Cafe Lisboa offers a lively drinking experience over the weekend which sees it's customers, three deep at the characterful curved bar, which dominates the small and intimate space. On other nights throughout the week, you can experience live music and theater performances. We have visited the bar on two recent occasions. One was a live music jazz evening and the other a silent theater performance.
Both nights were pre-booked ticket only. Both were 12 euros and were exceptional value.
On weekends the clientele are generally in their late twenties on and appreciate good music. The bar plays quality tracks from reggae, jazz-funk to electro and tend to be the hip and trendy crowd without much of the pretentiousness. Mostly Spanish with a few other nationalities from all over the world.
Santa Catalina
If you are wishing for a good night out in the city then head for Lisboa. Below is their Lonely Planet feature. If you're a photographer then take your camera along as the people here are a photographers dream. The bar is located on Carrer Sant Magi in the heart of Santa Catalina. Santa Catalina is the neighborhood next to the Old Town. The prices for food and drink are less expensive than the Old Town but with the same amount of character and charm. It attracts ex-pats from across the world who are living on the island of Mallorca.
https://www.lonelyplanet.com/spain/palma-de-mallorca/entertainment/novo-cafe-lisboa/a/poi-ent/1164176/1004365