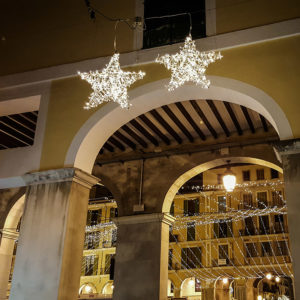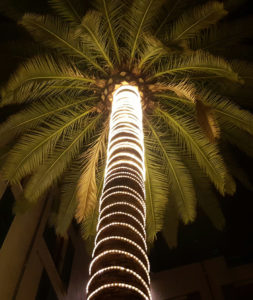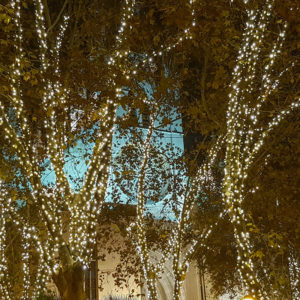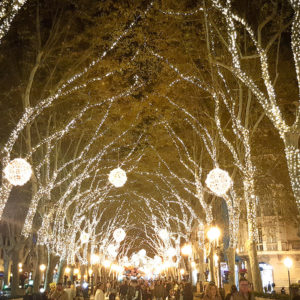 In December, festive Palma de Mallorca is a worthwhile destination to get you in the mood for Christmas. With cooler temperatures, you'll need a couple of layers to keep warm, but nothing like northern and central European destinations. The climate can sometimes reach the high teens during the day. The Old Town at this time of year looks spectacular with tasteful decorations which cover the city streets in white light. There are traditional food stalls which stretch the length of La Rambla and the city never looks as beautiful as when you see it at this time of year. The decorations cover the trees and squares with white, tasteful lights which at a glance, could pass as snow or glistening ice.
The cities cultural hot spots, the theaters and auditoriums, have a plethora of performances. I have recently seen Handel's The Messiah at the Conservatorio in the north of the city, in addition to classical music in three of the main churches. Early in the New Year the Moscow Ballet will be in town and performing at Auditorium de Palma de Mallorca. The list goes on, but if you're interested in live performances, you should visit the links below for further details.
With twenty seventeen nearly upon us, it's the start of a new year. We will be across all of the Balearic Islands during the summer months to capture events, weddings and portraits. Not wanting to wish our time away but we are getting very excited about the forthcoming year, with some new venues on the list which we still have not photographed.
Well that's it from festive Palma de Mallorca. Soon I will be on a plane to England for a few weeks to visit some of our customers for next year who want our services for their upcoming weddings and events on Mallorca, Ibiza and Menorca.
http://auditoriumpalma.com/en/
http://www.majorca-mallorca.co.uk/palma.htm