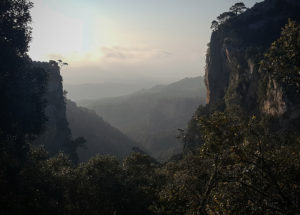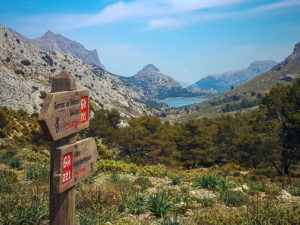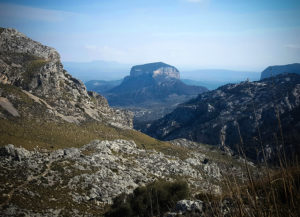 GR221 Trail Mallorca
Running through the impressive mountains that are the Tramuntana is the GR221 trail. This footpath starts in Port d'Andratx and finishes in Pollenca in the north east of the island. Over the Easter weekend we were walking through this beautiful landscape and capturing some landscape photography on the way.
At this time of year the Balearic Islands really look their best. Before the heat of the summer arrives the landscape is looking green and fertile. It's also wise to get the walking in before the intense heat does arrive as this is not the easiest of paths to follow. Puig Major rises dramatically from the Mediterranean Sea and is higher than any mountain in the UK. Despite the difficult ascents in certain places, the landscape between Soller and Lluc, in the heart of the Tramuntana range, is really breathtaking.
We tackled the whole route in two stages, making use of the hostals between s'Arraco and Soller on the first leg. Bivouacing and staying in the  mountain refuges from Soller to Pollenca. This trek really is something quite spectacular with the Mediterranean in view for much of the walk.
Landscape Photography
Our personal portfolios include landscape photography. Visit www.johnbrittonphotography.com to view a selection of our favorites. Whenever we get the opportunity to capture this kind of photograph, we do. Our commercial portfolios include wedding, event and portraiture. Our personal portfolios are quite different. If you would like to view these portfolios for any commissions you are interested in us capturing then ask us to bring them along to our meeting.
Mallorca is a diverse island. Mountains, ancient towns, beaches and rocky coastline in addition to the Mediterranean. Often we use this incredible landscape to our advantage. Portraiture and wedding commissions always incorporates one of these so getting to know where and how to photograph here on Mallorca is a huge advantage when our customers commission us.
If you fancy a walk on any section of the GR221 take a look at the link below.
http://www.gr221.info/gr221%20english.htm