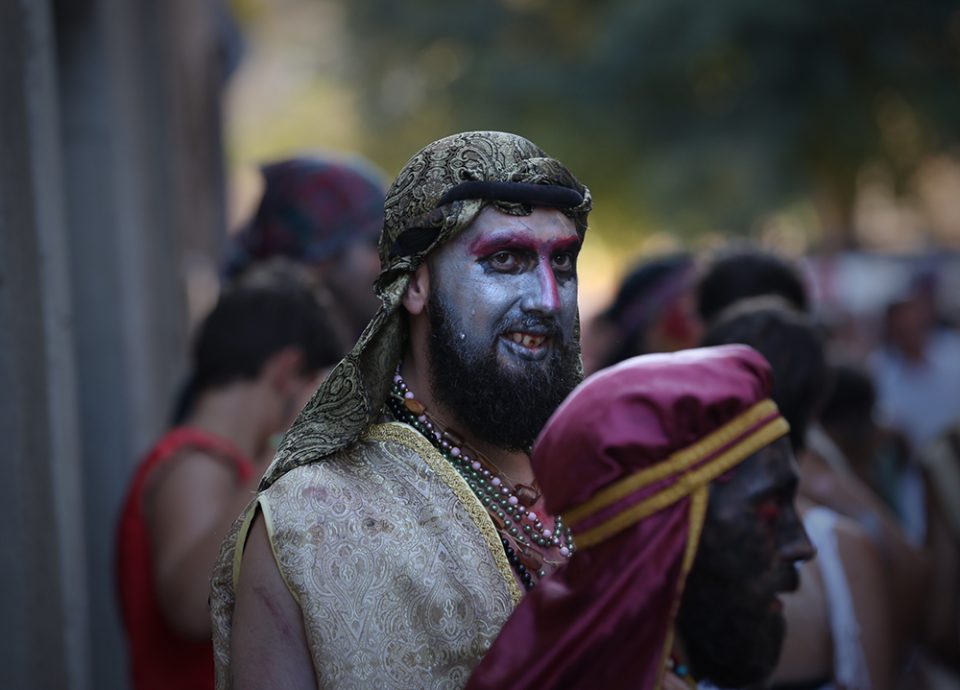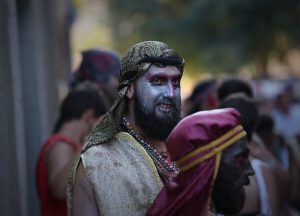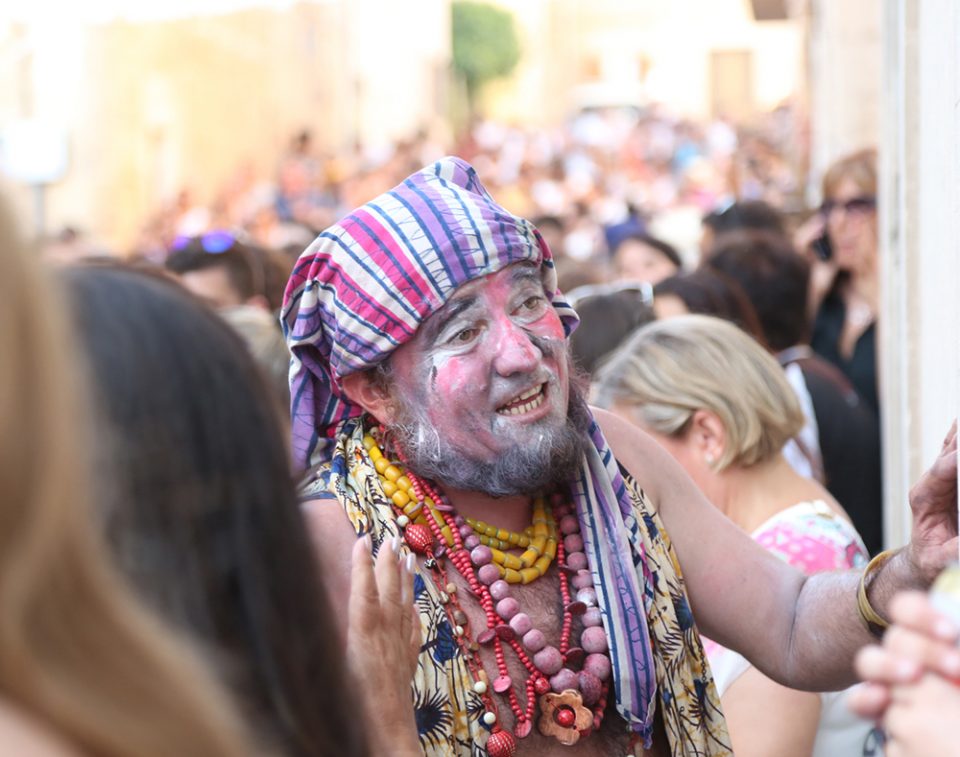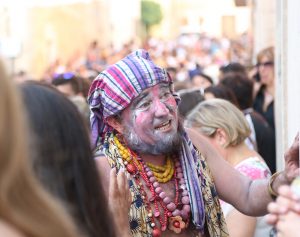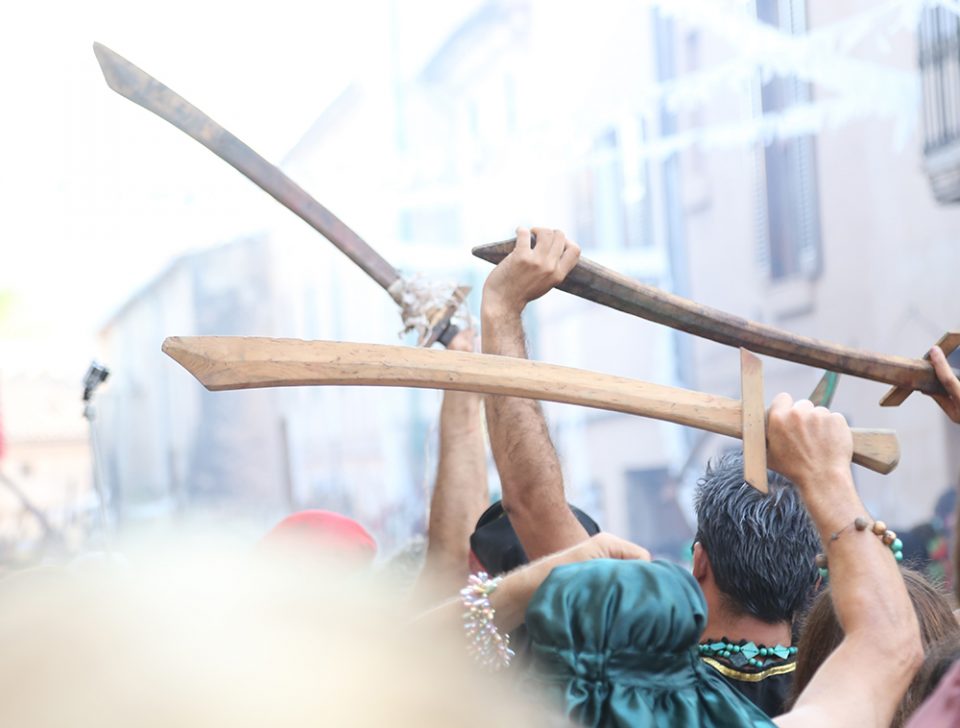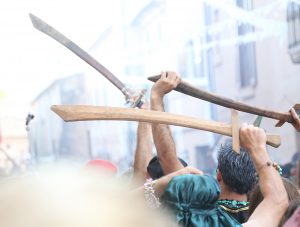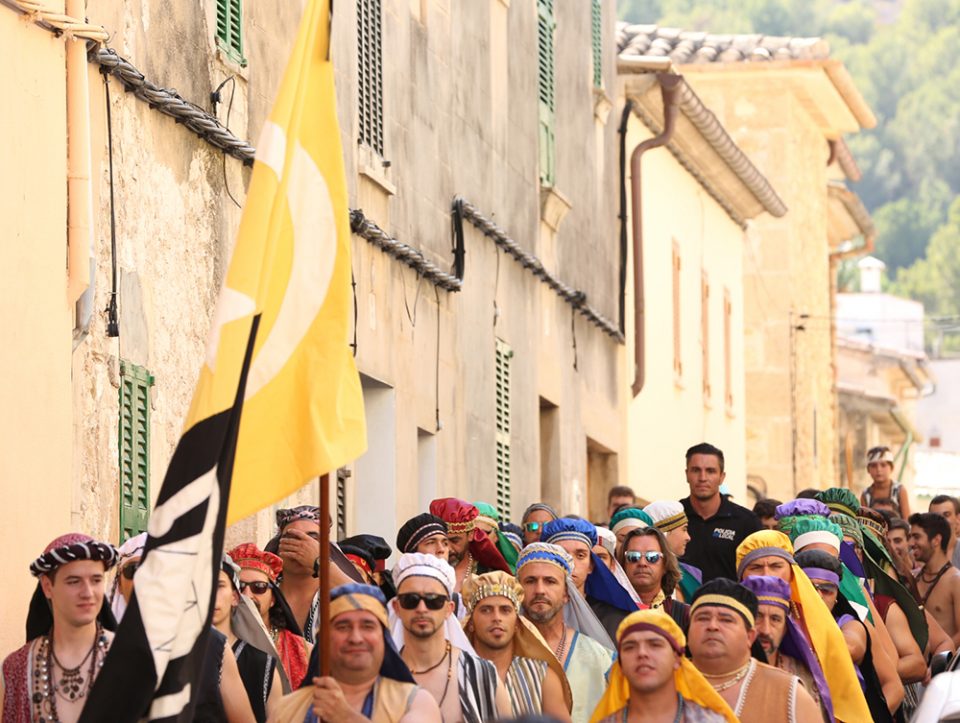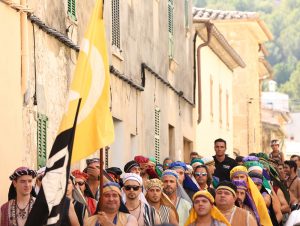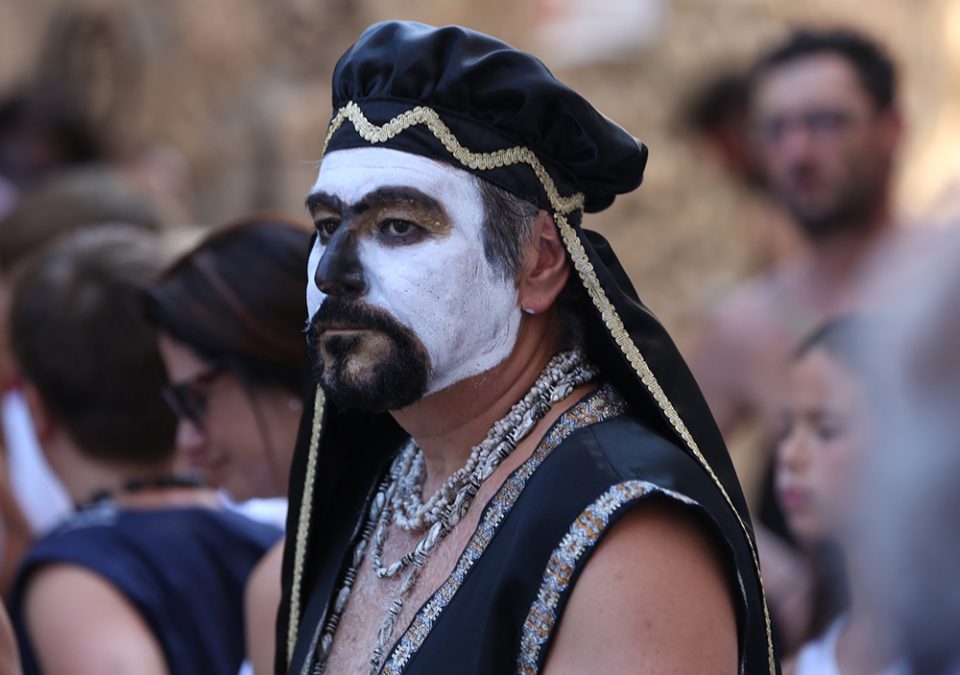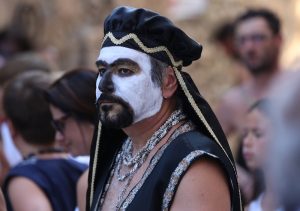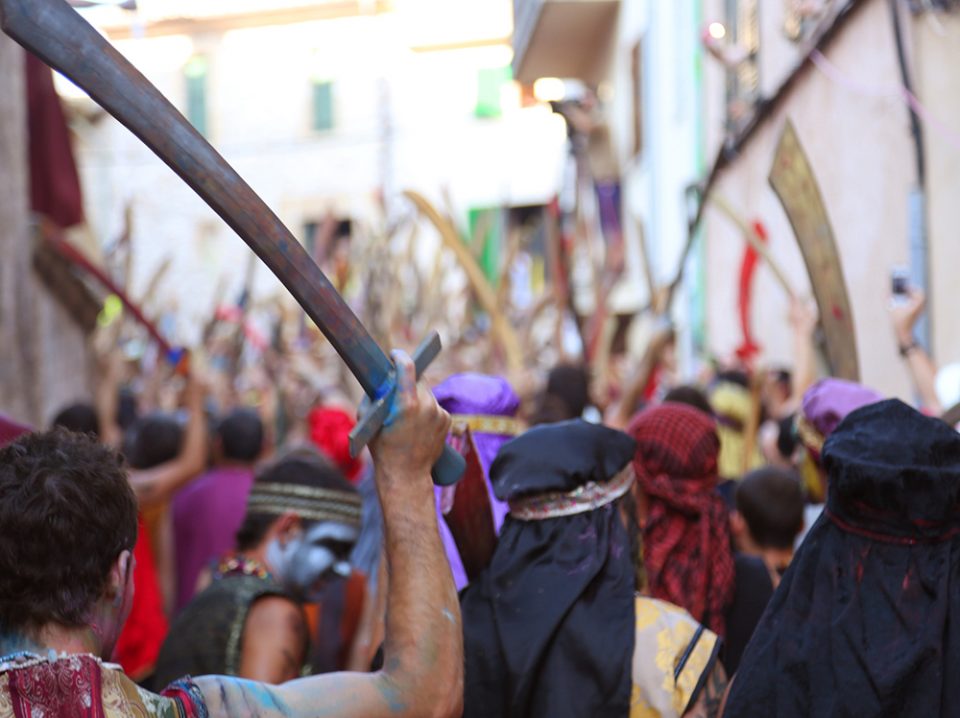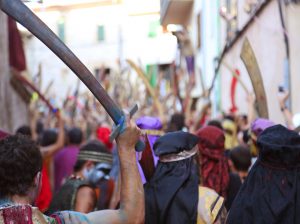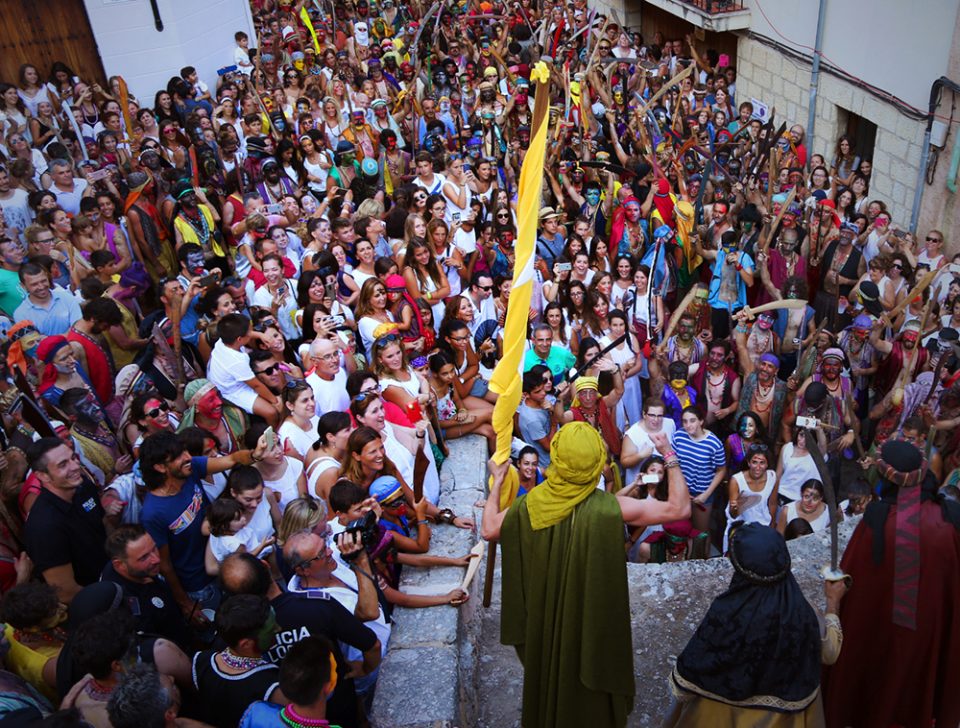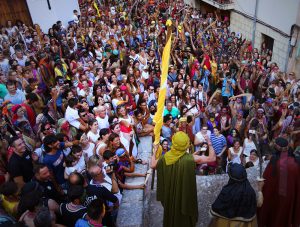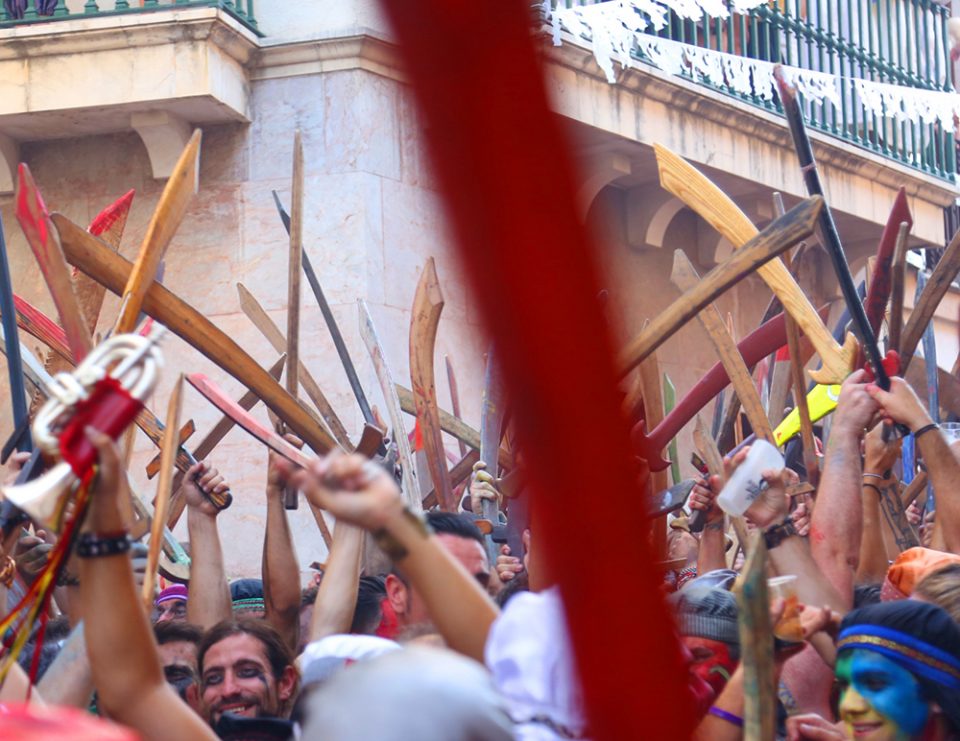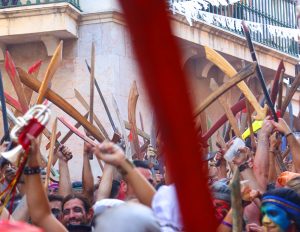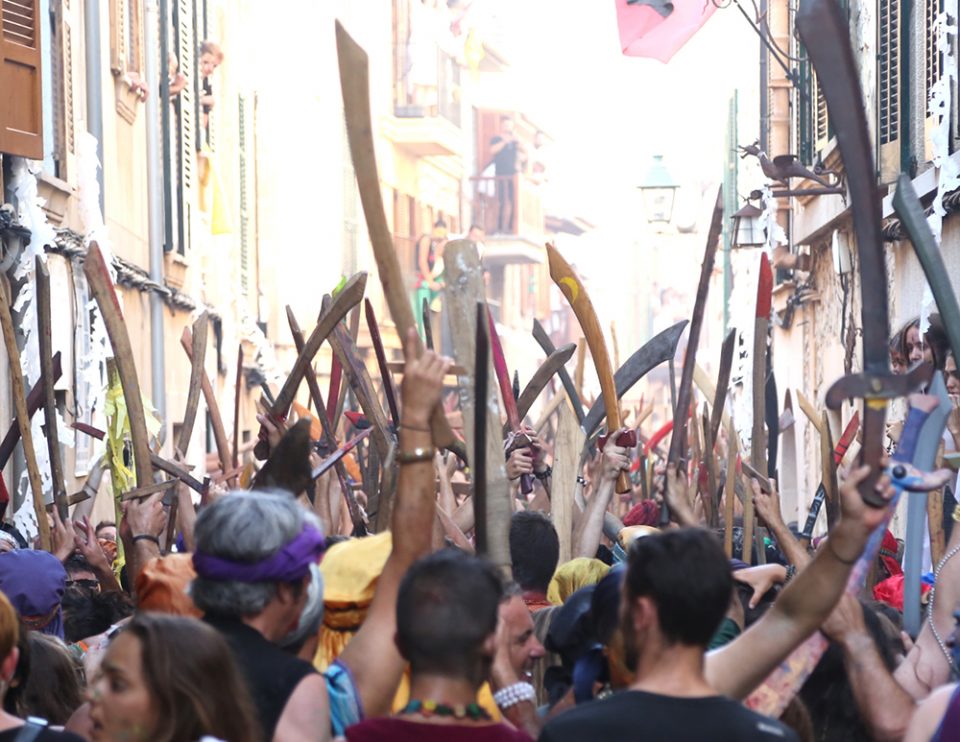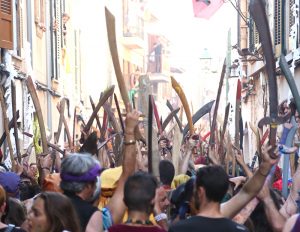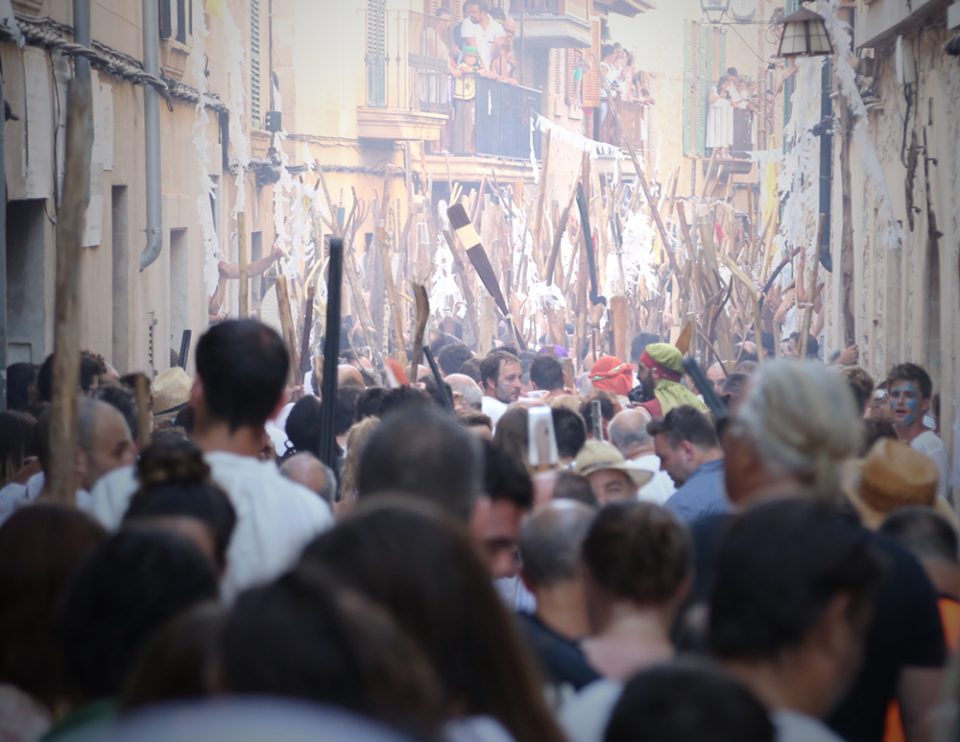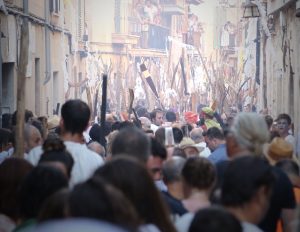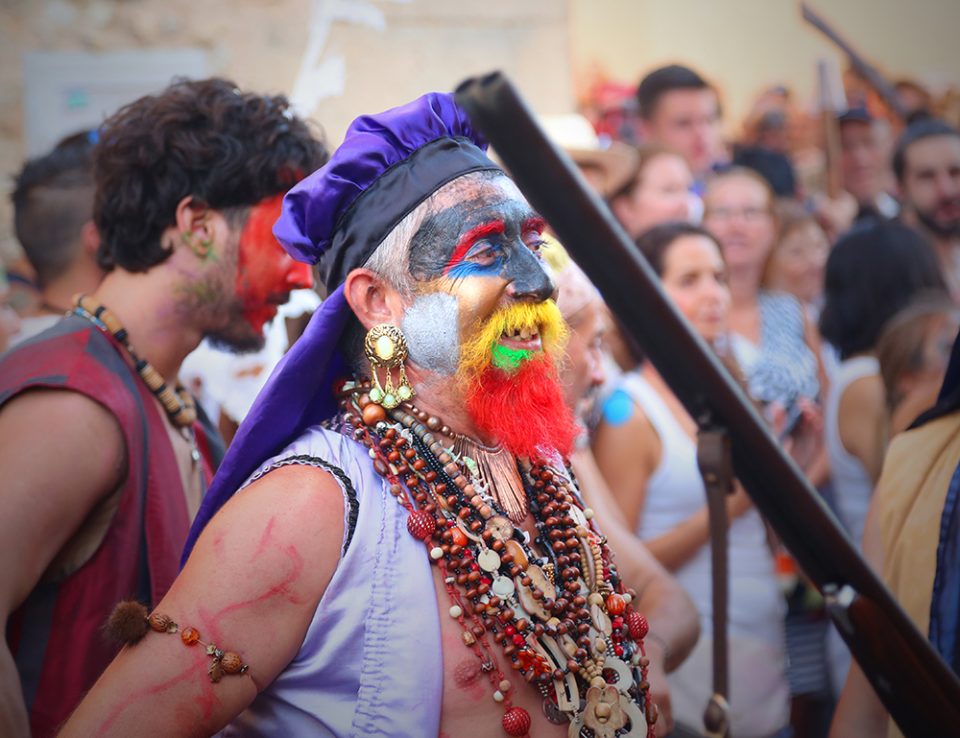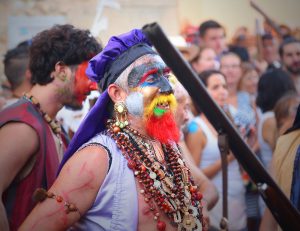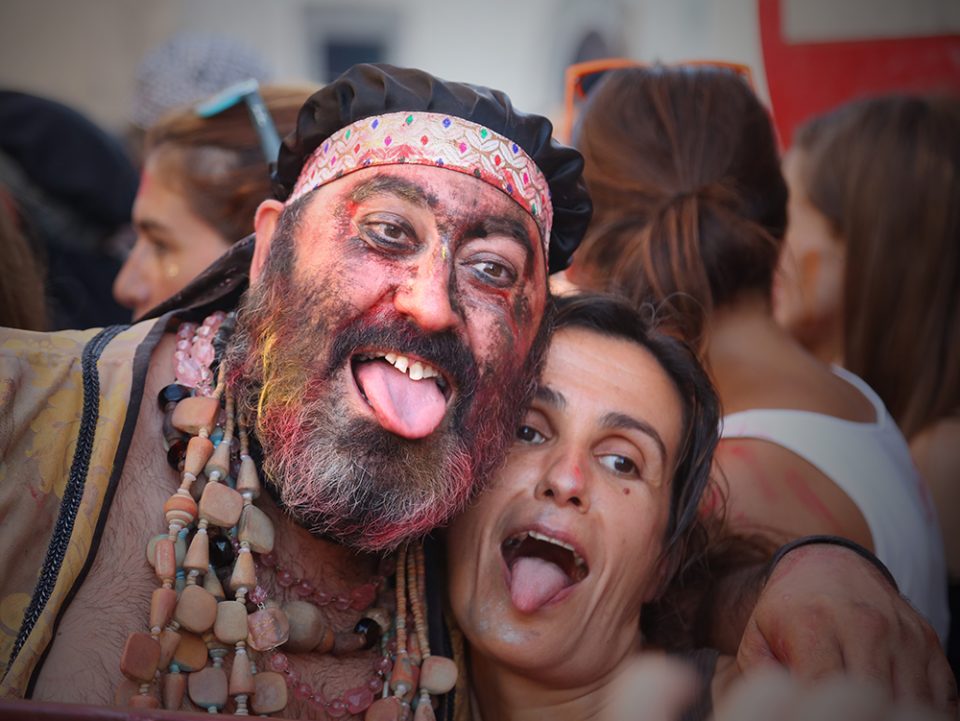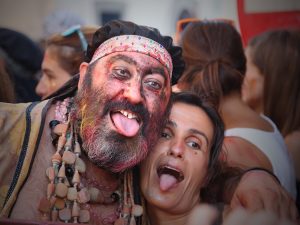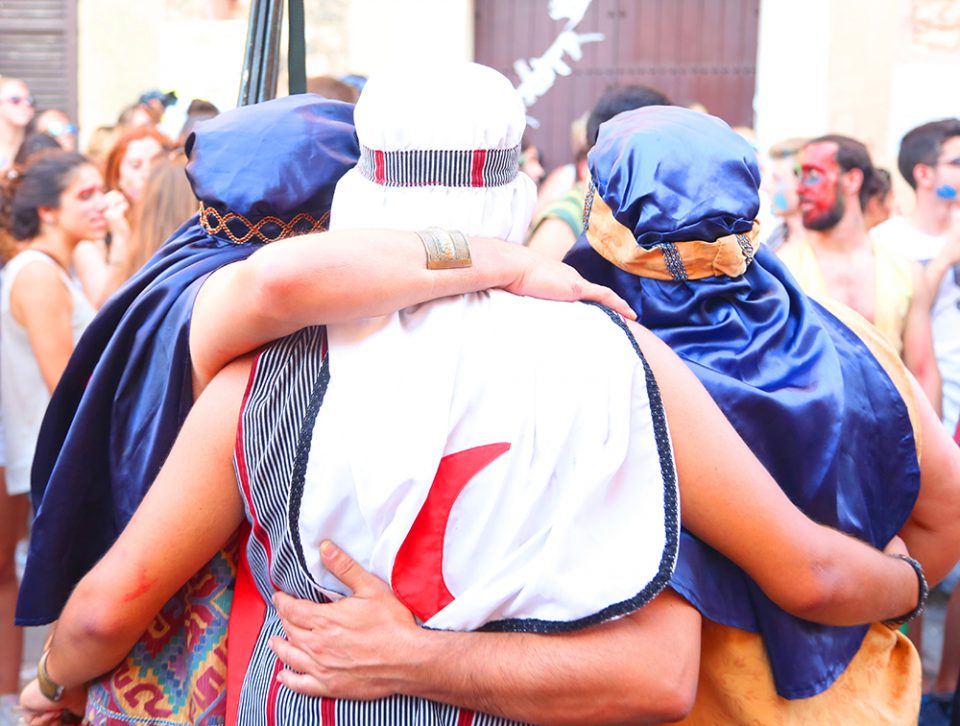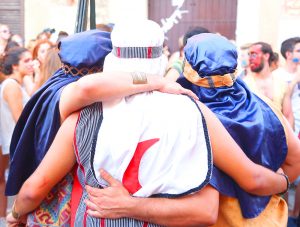 La Patrona Fiesta Pollenca
La Patrona fiesta on Mallorca is considered one of the most impressive fiestas on the island of Mallorca. The fiesta celebrates the Christians successfully battling the Moors during the invasion of the island in 1550. The town of Pollenca is overrun with people from all over the island and the mainland who choose their side by dressing as Christians or Moors. They clash in the ancient streets with wooden swords and muskets, cheered on by the thousands who attend. A dramatic spectacle which takes place on August 2.
If you attend then you should be prepared. When I took camera into these crowded streets it had to be protected. Alcohol is in full flow and usually it's being flung through the air. If you don't like drunken behavior then we would suggest you watch from a distance. After many hours preparing for the mock battle, the two sides gather in the main square and slowly drink their way through the copious supply of beer from one of the many stalls.
The Moors then parade around the town with their flags, beating their drums and preparing for battle. Encouraged by the crowds which gather, La Patrona fiesta culminates in the streets near the main square. Muskets are fired from the Christians and wooden swords are held aloft by the Moors. How anyone never gets seriously injured is a mystery but the Spanish always know how to have a blatant disregard for Health and Safety without consequence. Follow the link below for further details on this colourful fiesta.
https://www.seemallorca.com/events/calendar/la-patrona-festival-pollenca