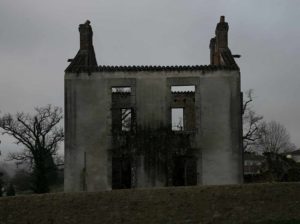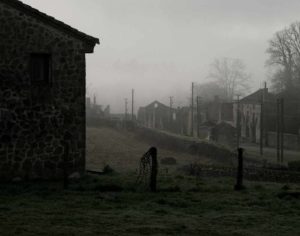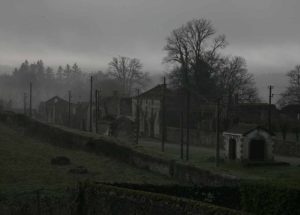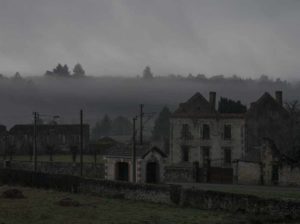 On our recent trip through France we took photographs from Oradour-sur-Glane. A sobering place which shows the destruction and horror of warfare. This village shows a war crime from World War II which has been preserved. Our photographs from Oradour-sur-Glane show the horror which the people of this village experienced that fateful day.
On 10 June, 1944 Oradour-sur-Glane was descended upon by an SS unit which was stationed near Toulouse. They had received information that a German officer was being held by the French Resistance. In exchange for the officer the Mayor was to choose thirty people from the village which were to be exchanged for the officer. When the SS unit arrived, many people were massacred. These included women and children.
One of the horrors from this village was carried out in a nearby barn. Many men were held in the barn and their legs were shot at. Once in an incapacitated condition, the barn was set alight. in total 190 people lost their lives that day.
When I arrived in Oradour-sur-Glane the mist from the morning was still shrouding the village. It was an eerie scene as the mist rose and revealed the the destruction from that day. Every building in or near the village was destroyed. What you see today is almost exactly how it was left after the German officers had carried out their orders. French President Charles de Gaulle insisted that the village original be left as a permanent memorial and reminder of the horrors which unfolded that day.
Not the most appropriate photographs to display on a wedding website. If however you are in central france then I would recommend you visit the village. It is very near Limoges. A preserved memorial which generations should be aware of. Although warfare continues around the world, it is a hopeful reminder that we in Europe will never have to face again.