Villa Italia is an upmarket hotel in Port d'Andratx Mallorca and is well worth the expense.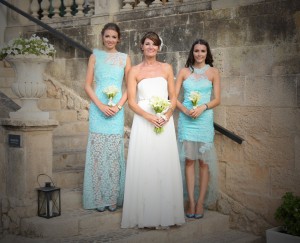 If you're considering Mallorca as your wedding blessing destination then taking a look around the hotel Villa Italia will not disappoint. We photographed a wedding there recently and everything was set to a high standard. The food was creative, tasty and well presented. The venue has it all – A rooftop terrace which overlooks the port where the blessing took place, the restaurant with it's sliding glass panels so you can enjoy the best room in the house to eat no matter the weather and it also has it's own club in the basement so that you are close to your bed if required!
All this makes for a very photogenic wedding so we were able to get some strong photographs for the couple. Thanks Villa Italia!