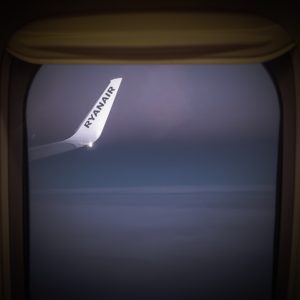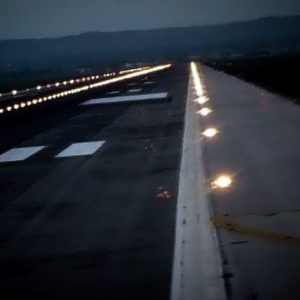 The dramatic moon above the clear skies of the mountainous approach to the island of Mallorca.
Aside from the clear skies you're guaranteed to get over Mallorca, our approach to the airport this evening also showed the extent to the islands mountainous landscape. The Tramuntana Mountain range showed the true splendor of the island, which is unique when comparing it to the other Balearic Islands of Menorca, Ibiza and Formentera. The mountains, rising to a height of over well over 4000 feet are impressive and it's easy to see why Mallorca is so appealing to rock climbers, cyclists and trekkers throughout the year. In April, I will be heading over the mountain range on a four day walk which begins from s'Arraco in the west to Pollenca in the east.
The GR221 is a walk which spans the island in the north and gives great views over the Mediterranean to the north and the flatter landscape of the island to the south. A great experience before our wedding commissions start in earnest over the summer period. Spring is the ideal time to explore the island as the temperatures from mid May to the end of September are too high to be exploring the mountains.