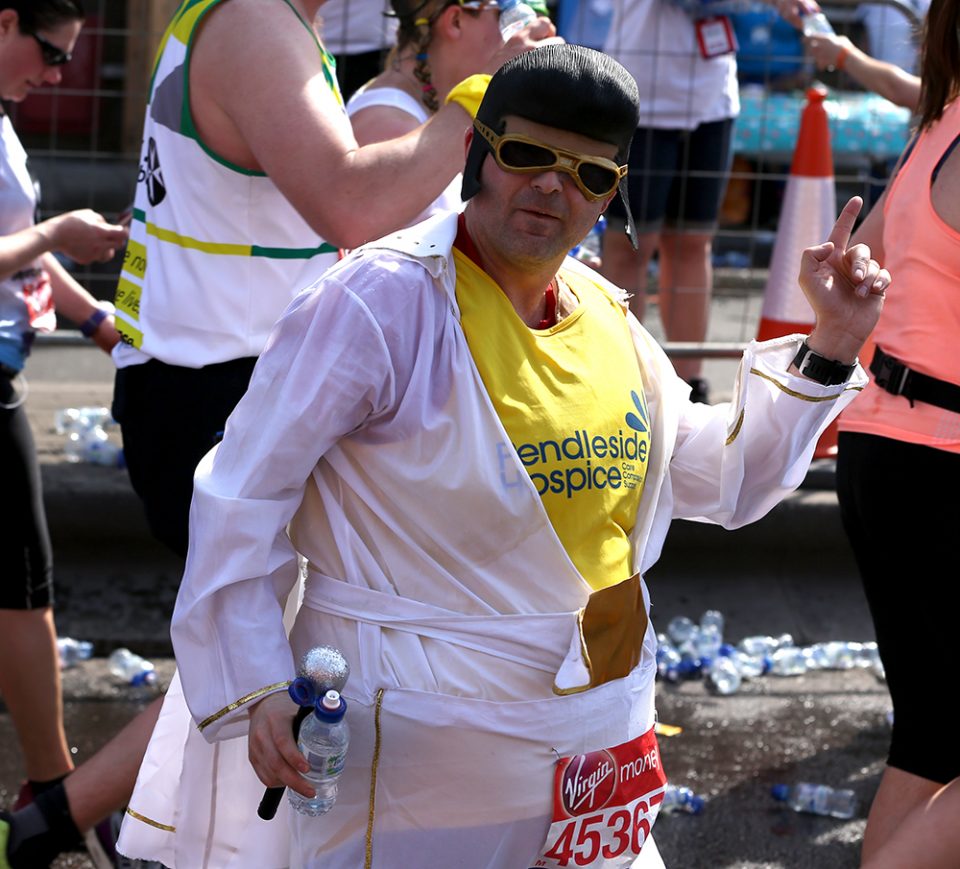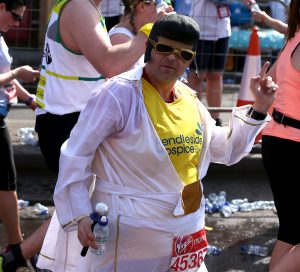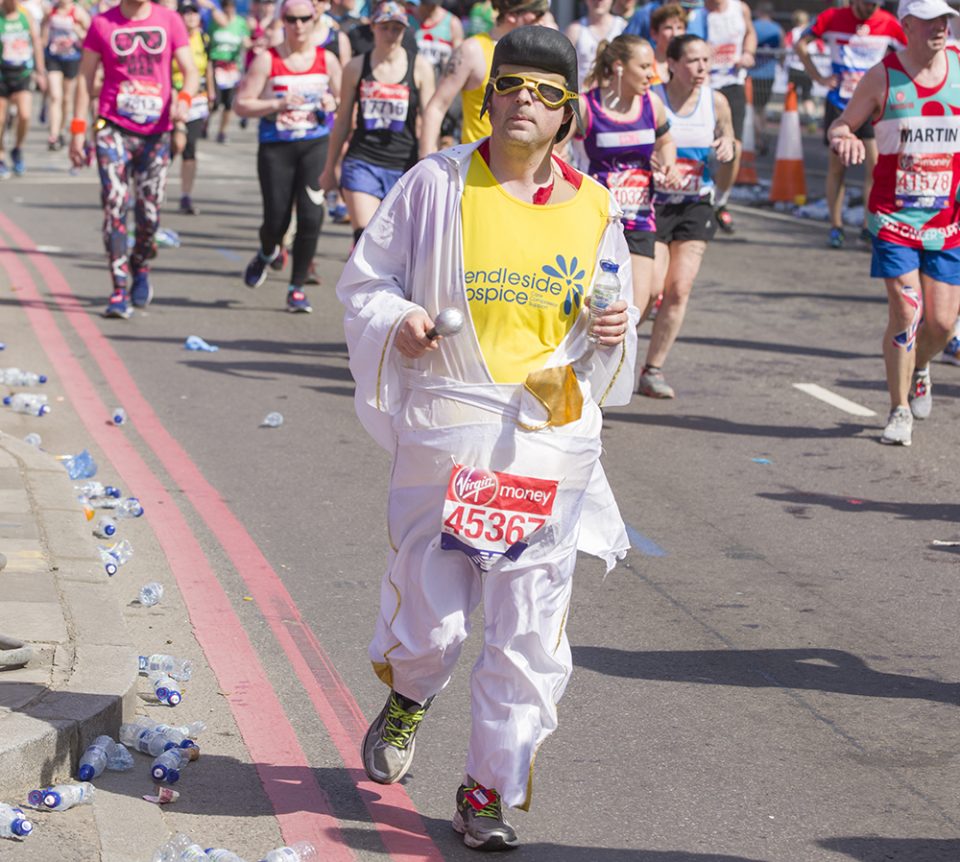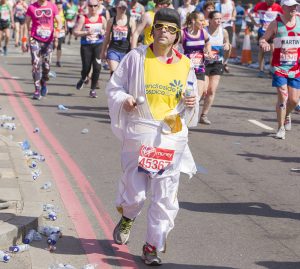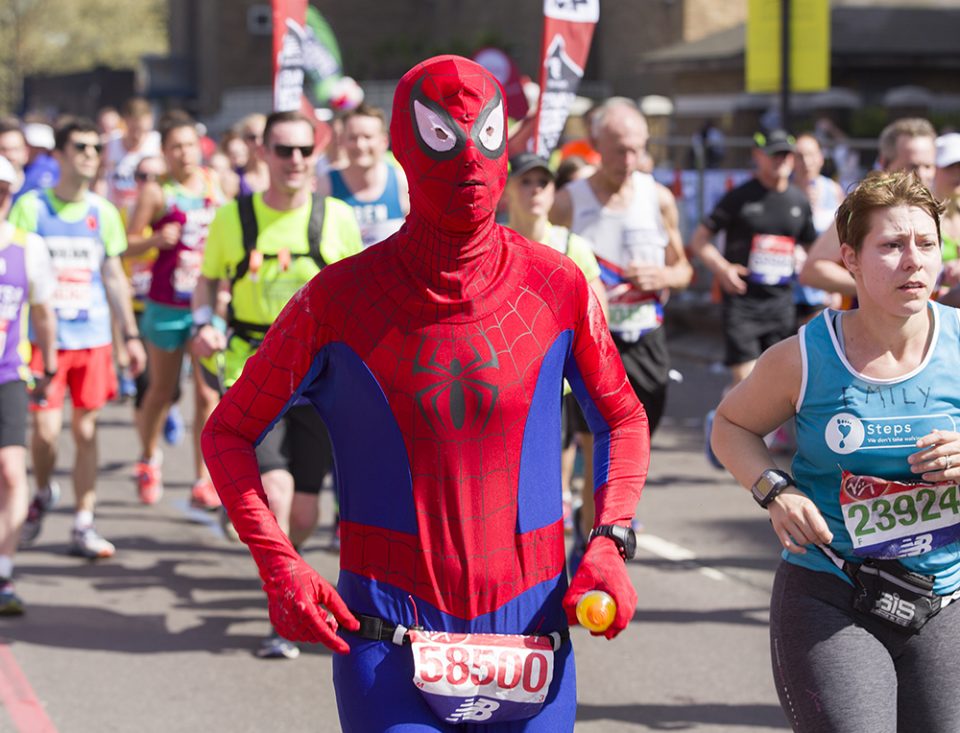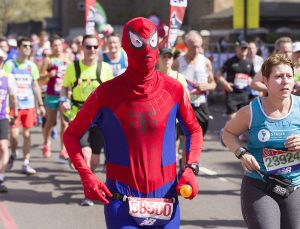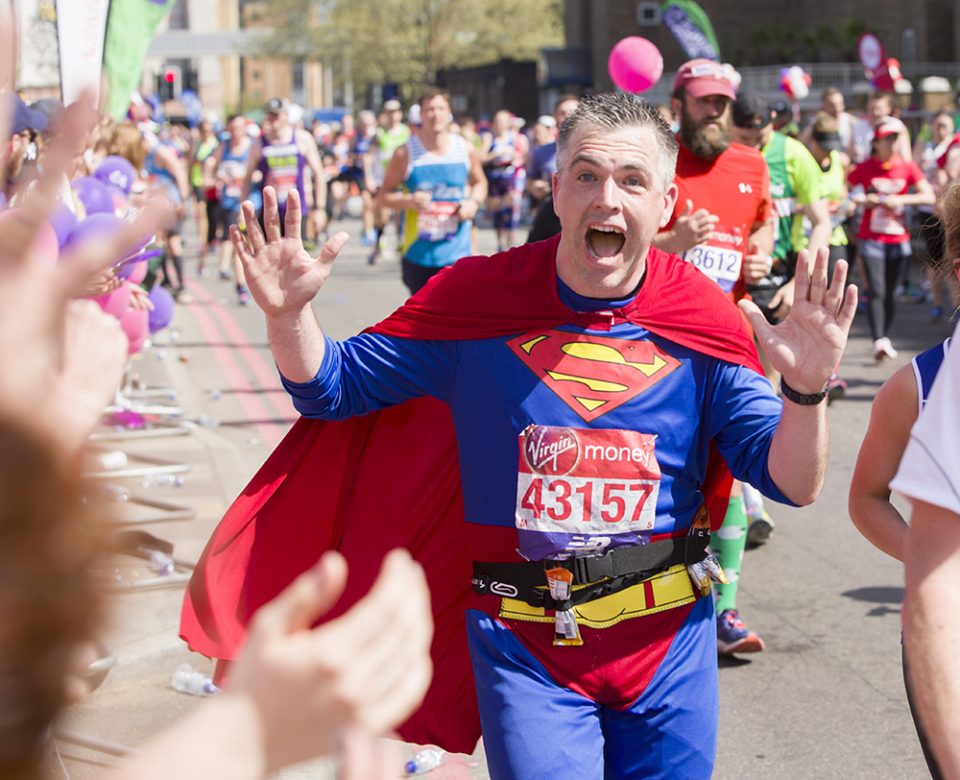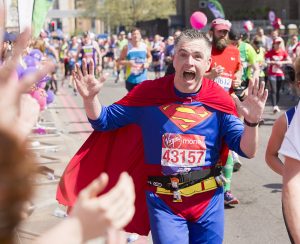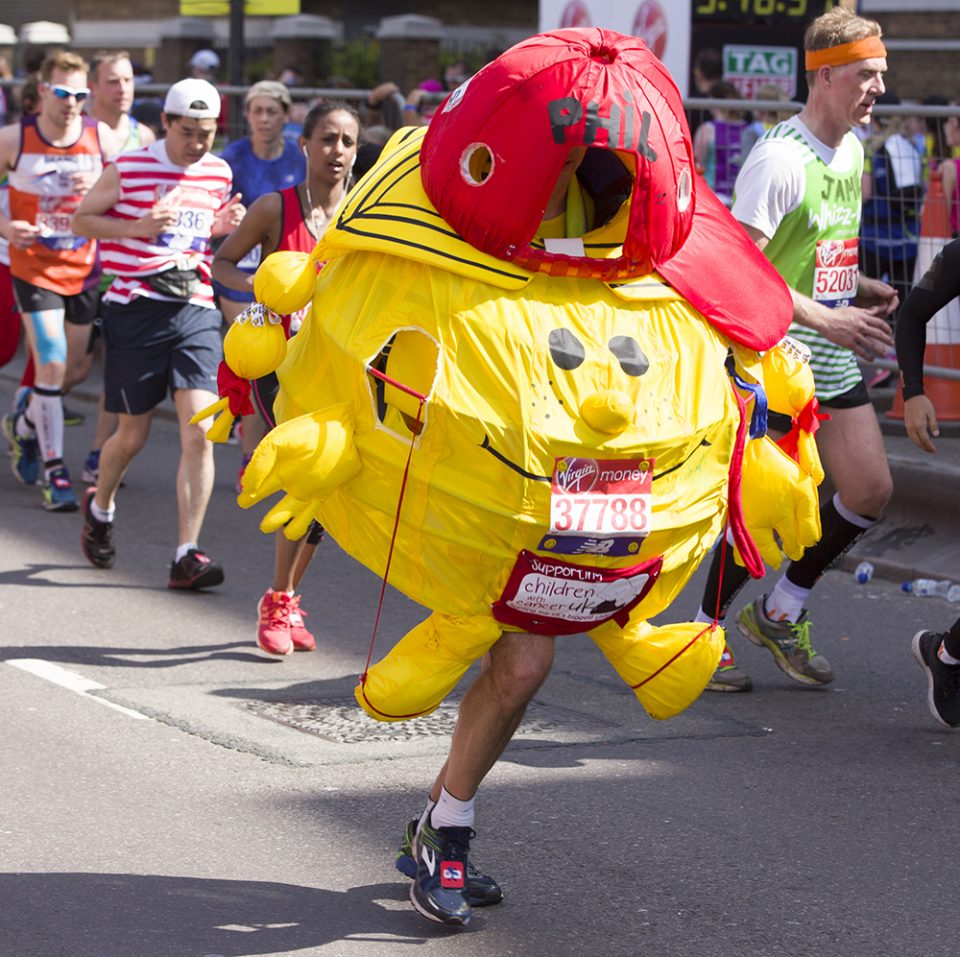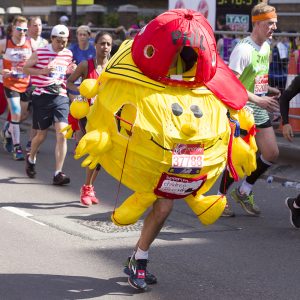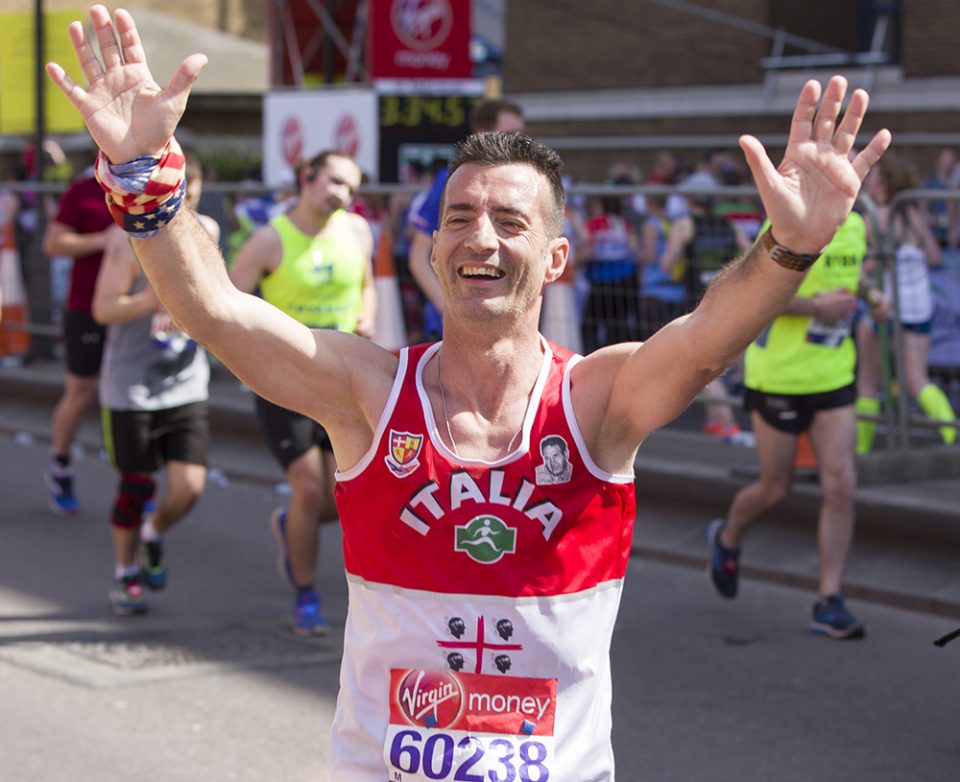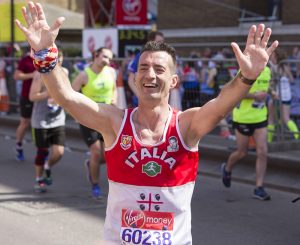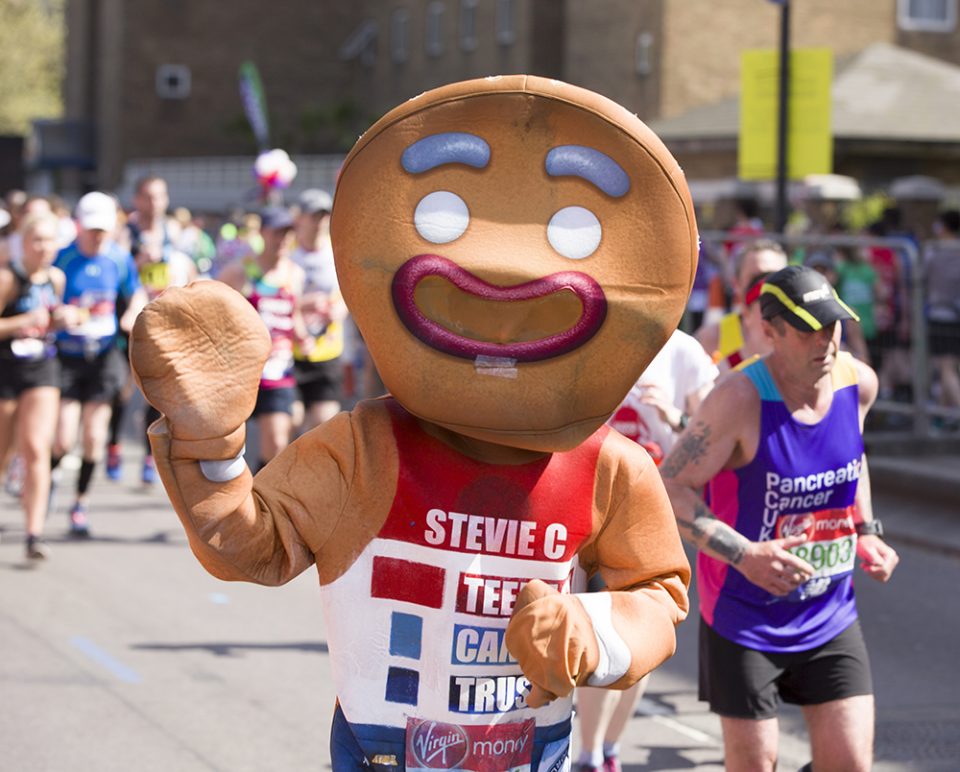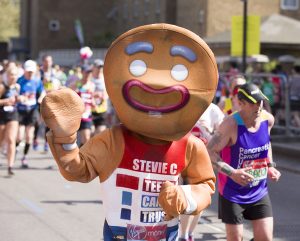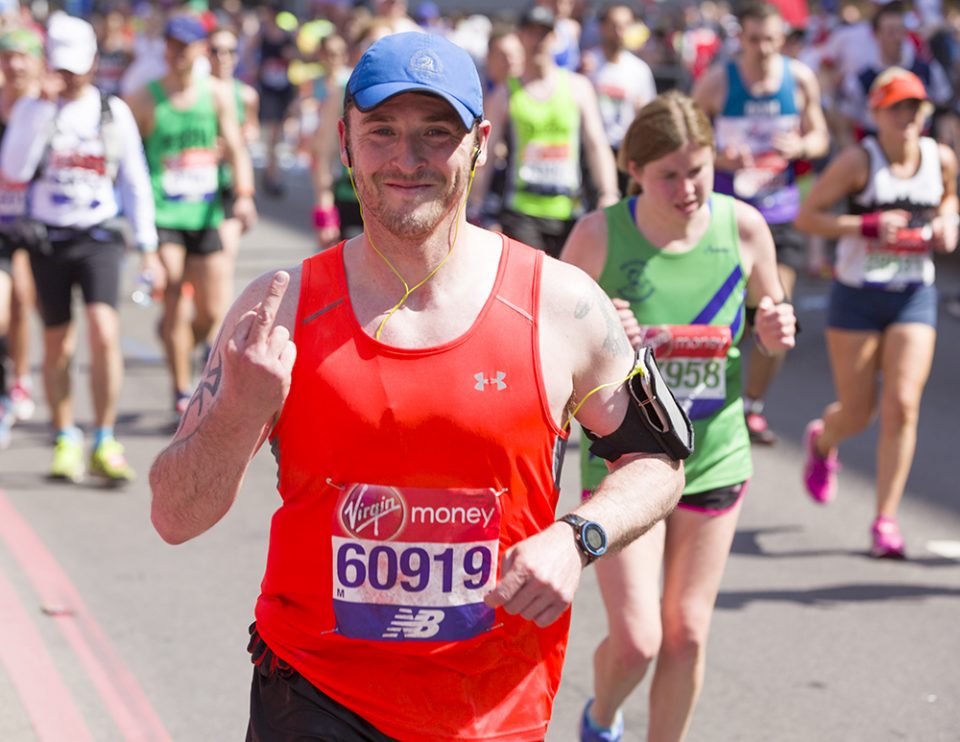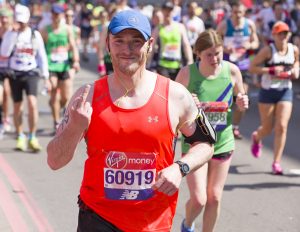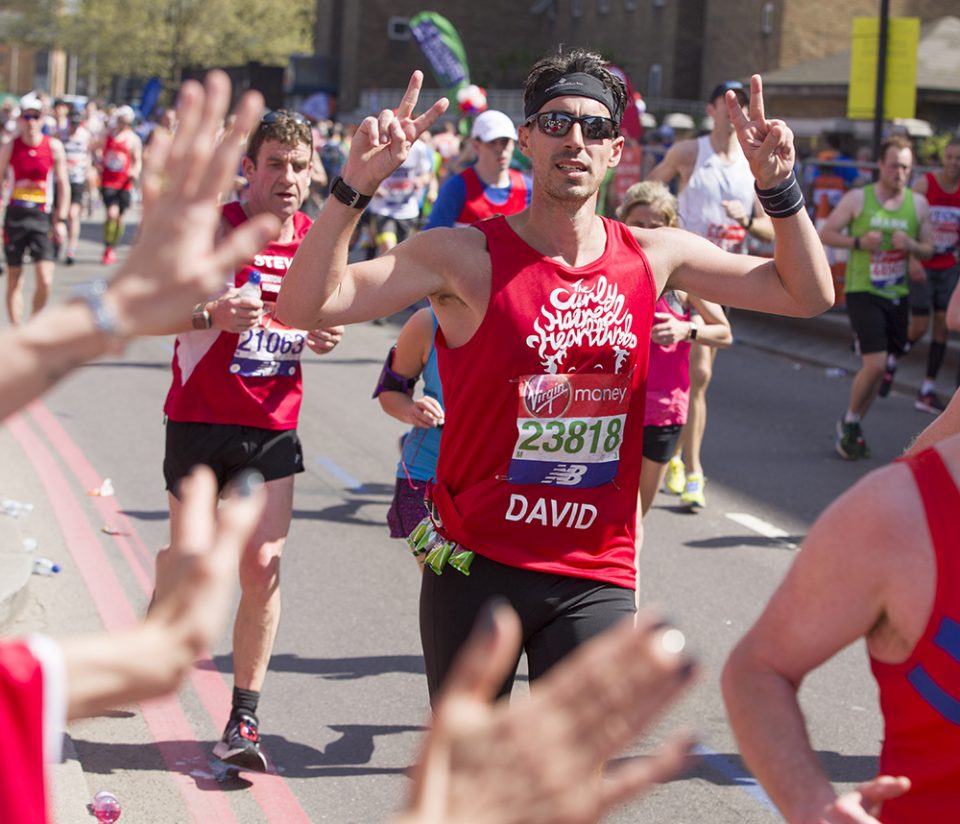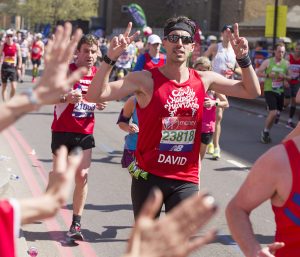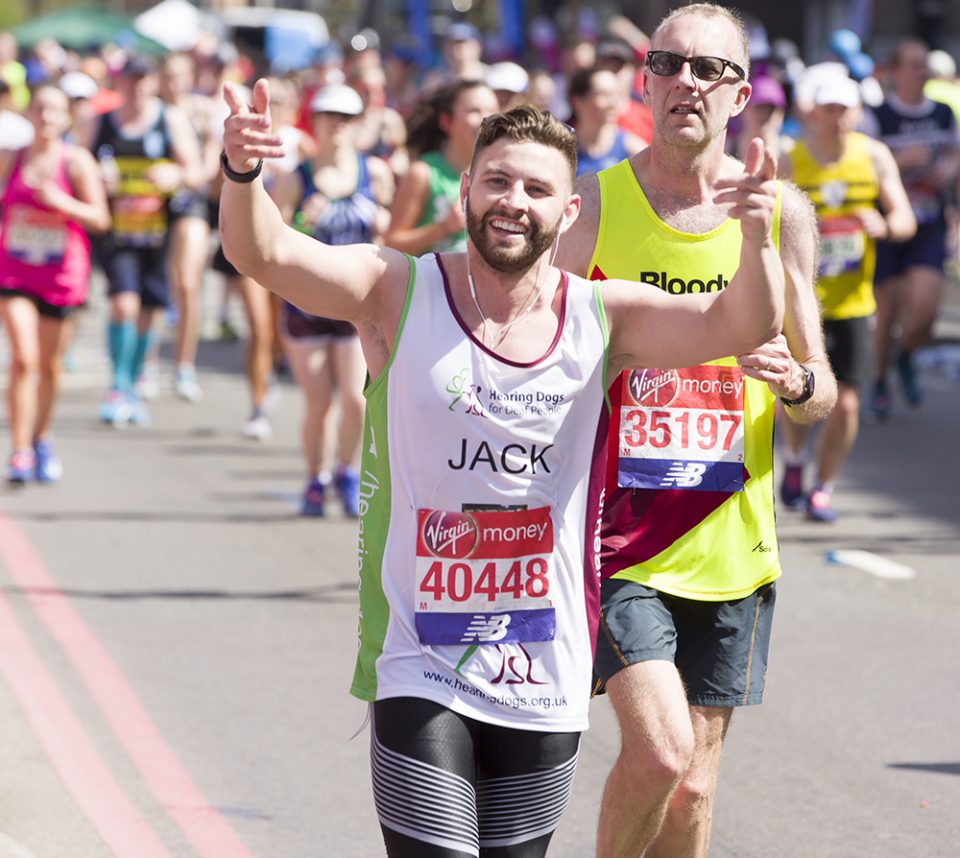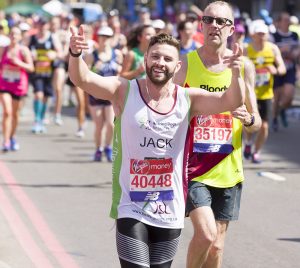 The London Marathon
It was race day on Sunday in London and one of the most renowned marathons on the planet. We flew in from Palma de Mallorca to photograph the one hundred and sixty three runners in the London Marathon. This year we were photographing for the National Autistic Society. The cheer point was set up around mile thirteen in the East End and our role was to try and photograph as many runners for the society as possible.
The cheer point is a stand where the runners know where their families will be, cheering them on. The charity logo and colours are plain to see on their approach. The volume from the crowd rapidly rises from the crowd as one of the runners is spotted. There are varying techniques for photographing in different scenarios and the technique changes again for photographing the many runners in a marathon. The camera is on a tripod and the photographers comfort is paramount. A photographer could be there for hours, so getting oneself comfortable is paramount. Lose your position for food or water and you'll probably not get it back so head down to a position with provisions and the intention of staying there for hours.
So the position was carefully chosen well in advance, just beyond the cheer point. On their approach, the expressions were great. The runners occasionally would stop for a hug or at the very least, slow a little for the relatives. Trying to spot the runners for a particular charity is difficult though. The colours are overwhelming and the distractions are plentiful. People in all kinds of weird and wonderful costumes. Keeping your focus and concentration on the people that matter is key. They can be gone in an instant.
If you would like to run for the charity in twenty nineteen at the London Marathon then get in touch with them via the link below;
For further information about our project on wedding to people coming together in celebration then read this link;
https://www.brittonbrothers.com/wedding-to-celebration-photography/