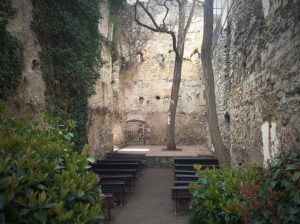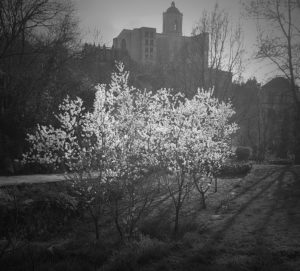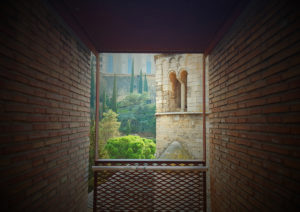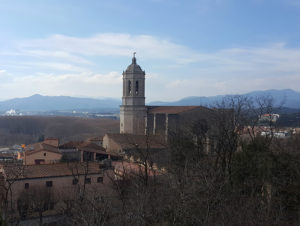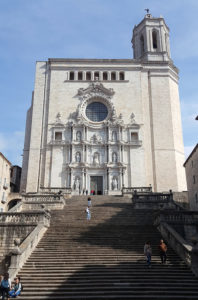 Another world class wedding venue in Girona in northern Spain.
On our way to the Balearic Islands this year we visited a beautiful wedding venue in Girona in northern Spain. The city is around two hours drive north of Barcelona. Girona is in the province of Catalunya and is one of the principle cities in this area of Spain. Having only a population of just less than 100,000 people, the city is small but has exceptional examples of ancient architecture.
In the ancient quarter, which was founded in 79BC, there is still examples of Roman ruins. Since the Romans it has been conquered by the Visigoths then Moors and then Christians. The Moors actually sacked this area many times until their eventual departure in the eleventh century. Whilst discovering the ancient quarter, the Jardins dels Alemanys is well worth a visit at the very top of the ancient quarter. You can still see the remains of the old German barracks during the Peninsular War in the 19th century, where the German soldiers were stationed.
We are very fortunate that one of our customers will be getting married in this wedding venue in Girona this summer. We will take full advantage of the surroundings of the ruinous church which you can view in the photograph above. So we will return here in August, a venue overlooking this beautiful city where we will have the pleasure of photographing a wedding in this most beautiful part of Girona. It would appear that only a short distance from Mallorca, Menorca and Ibiza you also have some wedding venues which are worth visiting if you are in this part of Europe.
If you are interested in seeing any other wedding venues then drop us an email and we can send some suggestions your way for consideration. The Jardins dels Alemanys is a wedding venue in Girona which is truly world class. Not only because of the ceremonial area and gardens, but the view is truly spectacular. A must see place on your discovery of Catalunya.