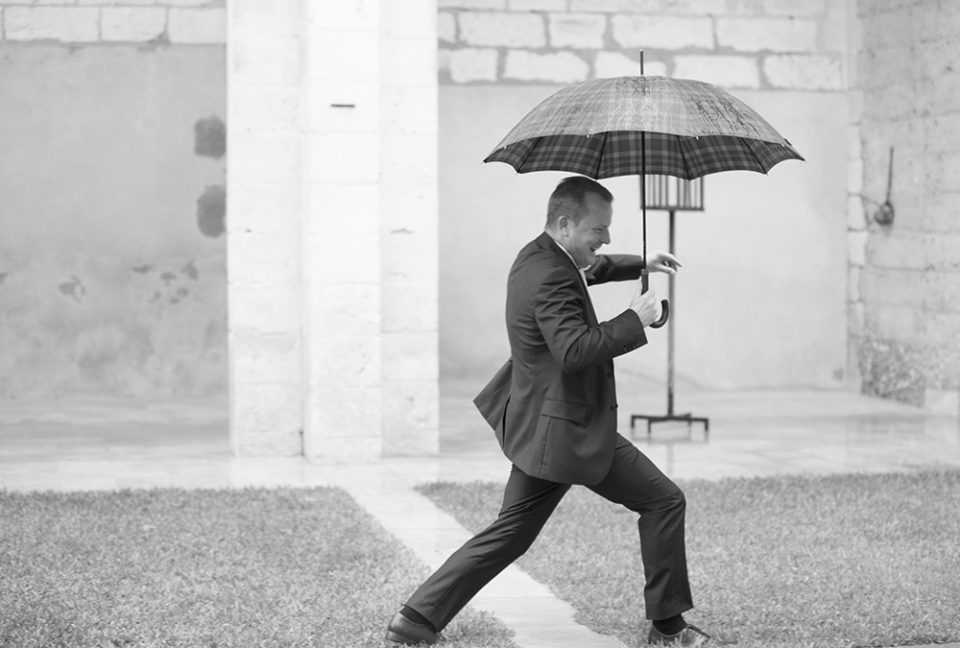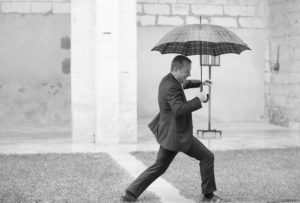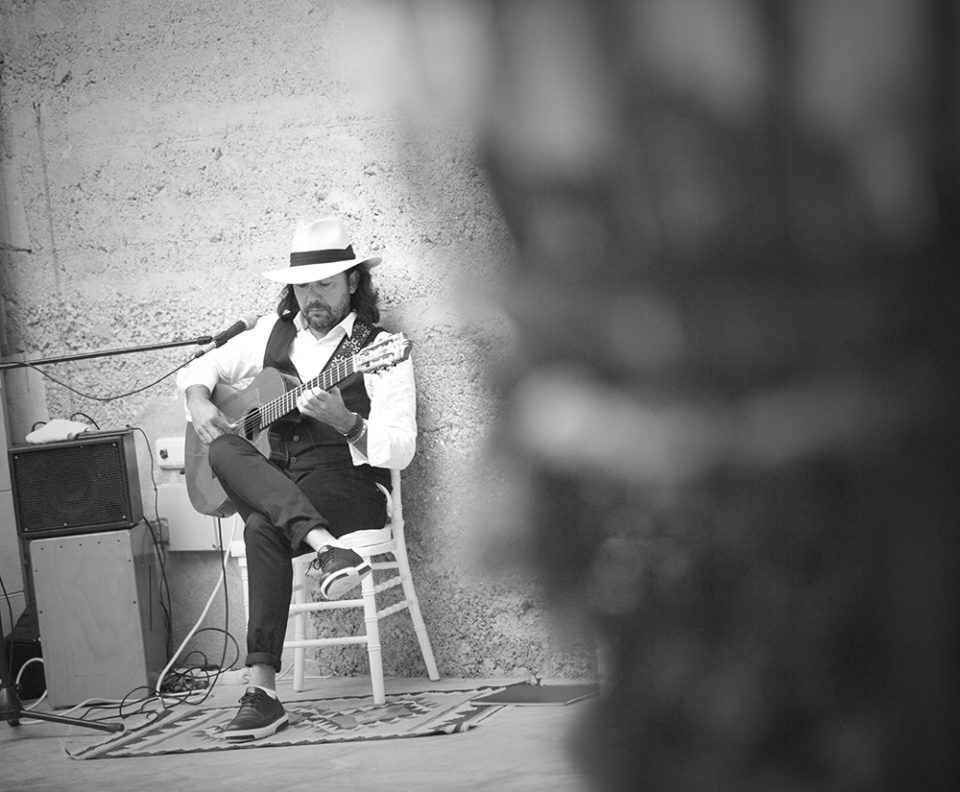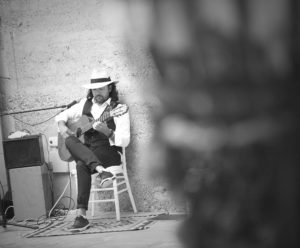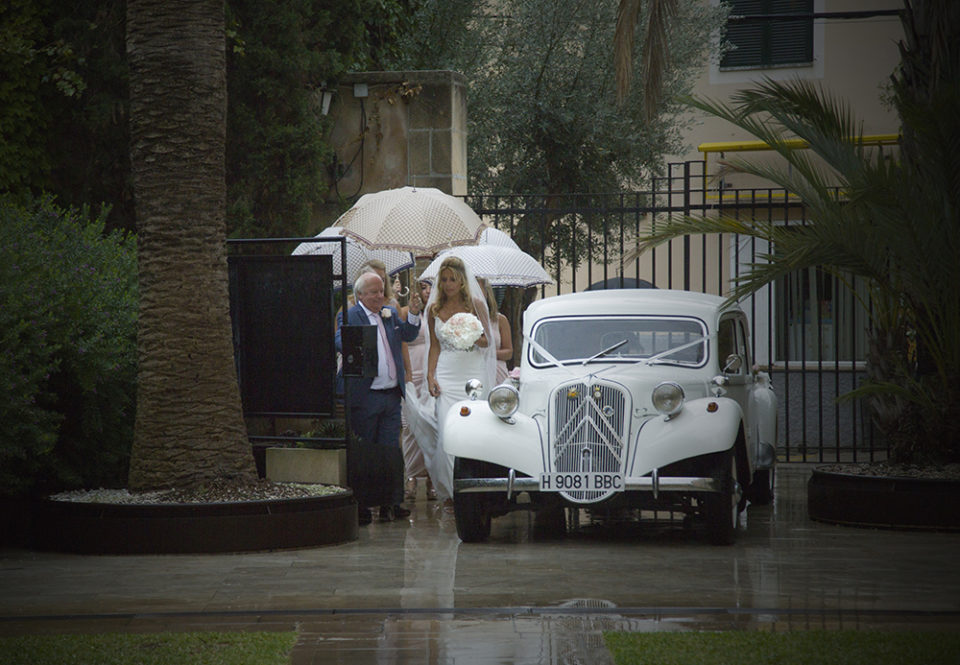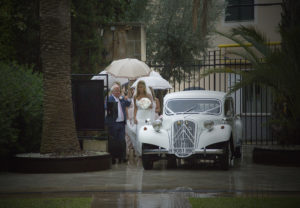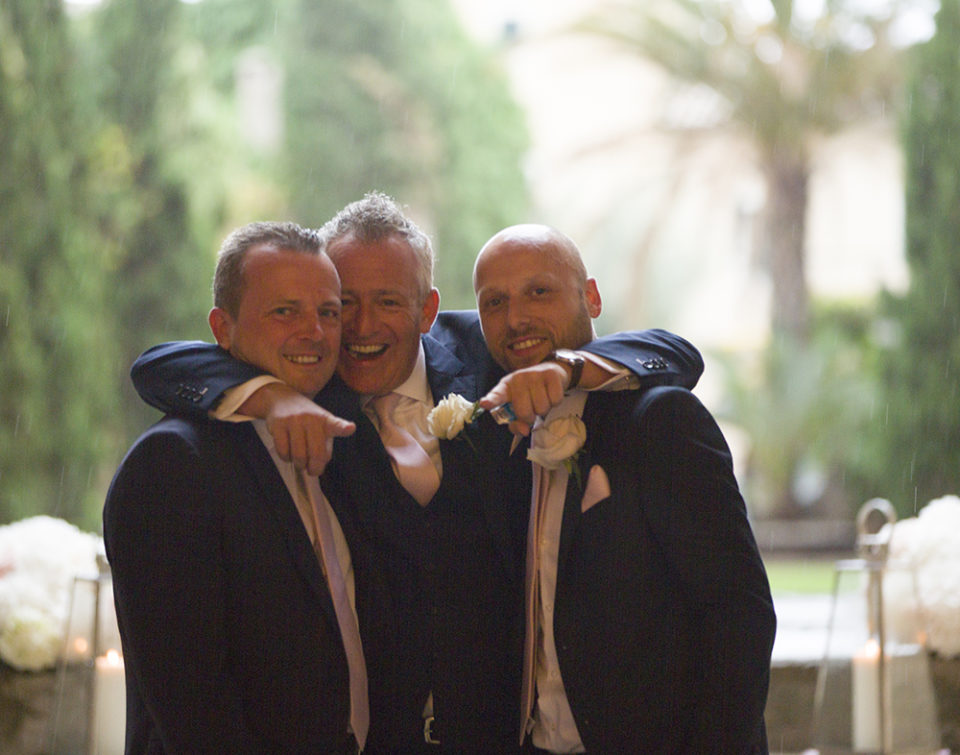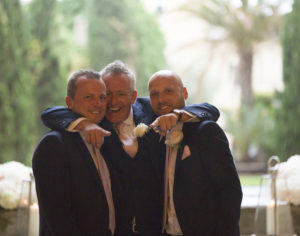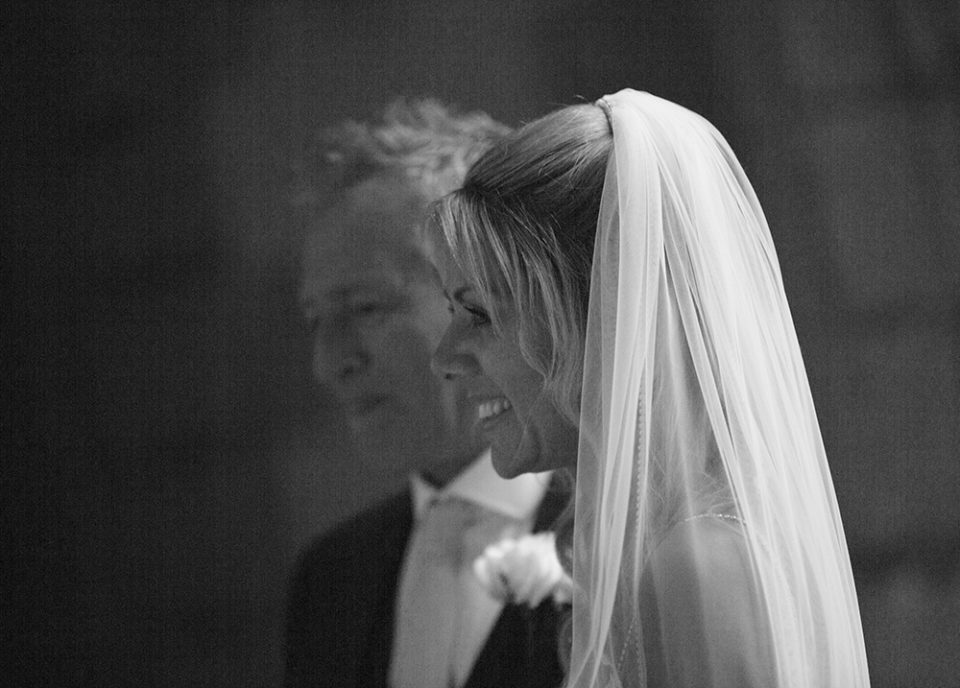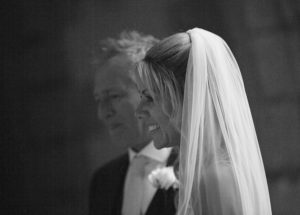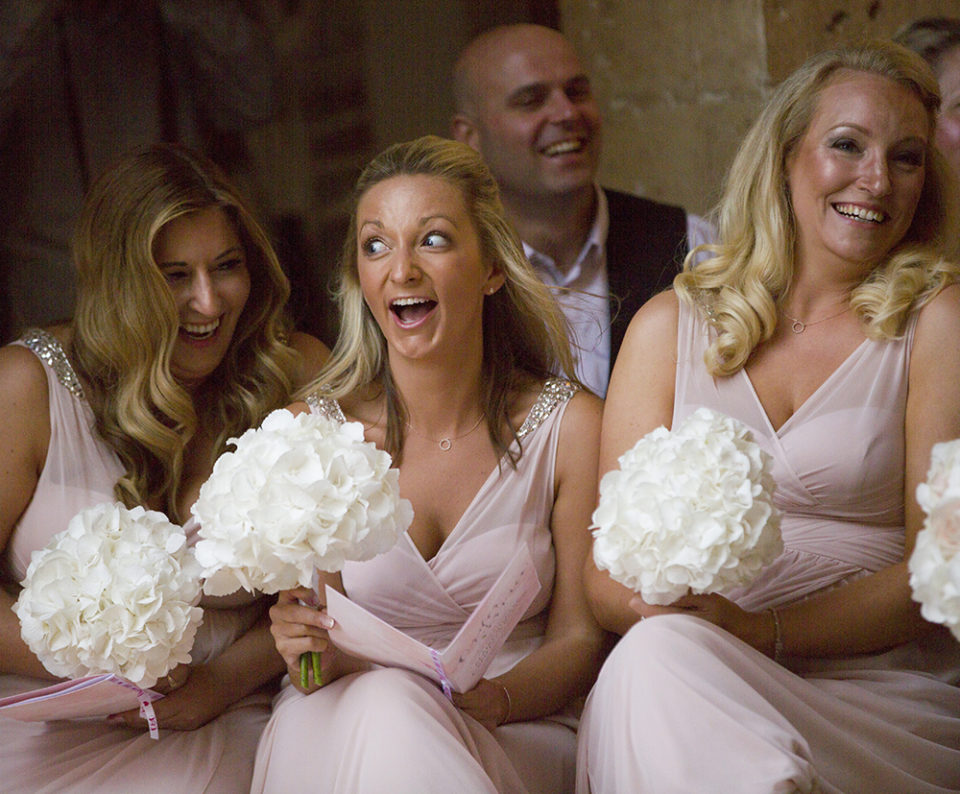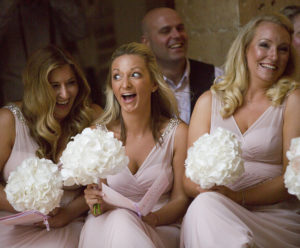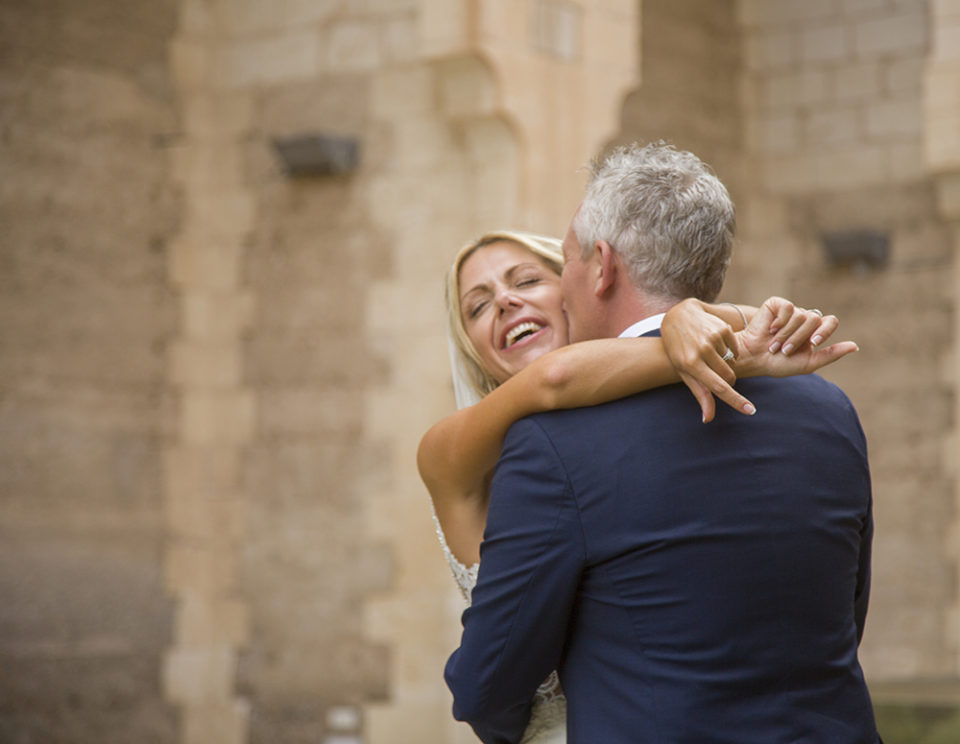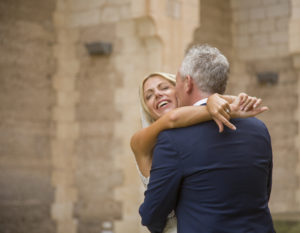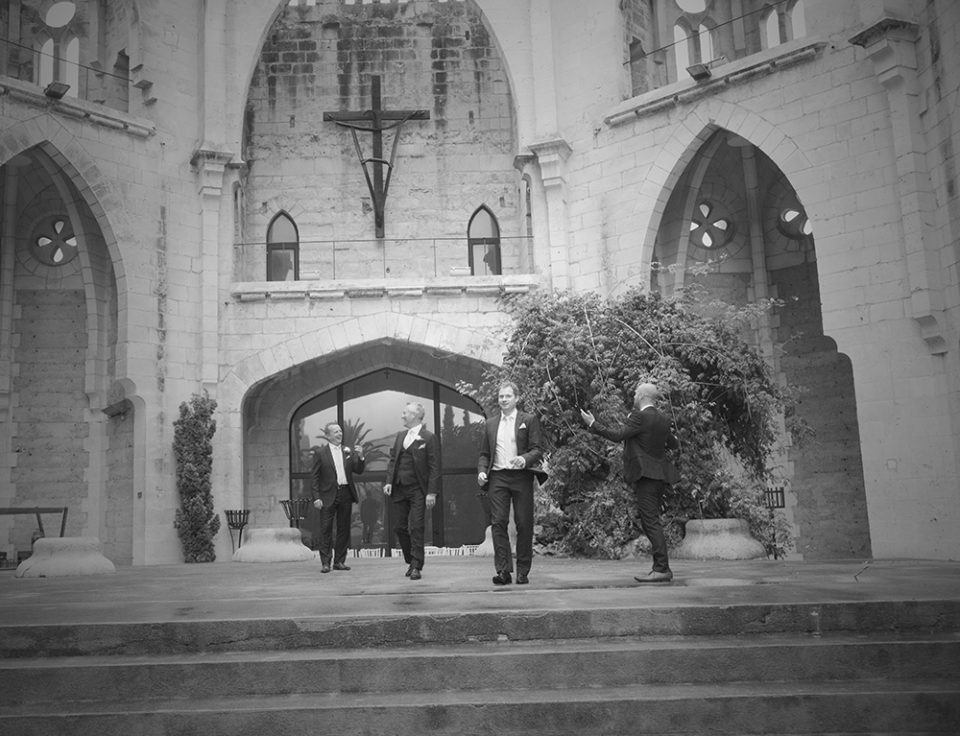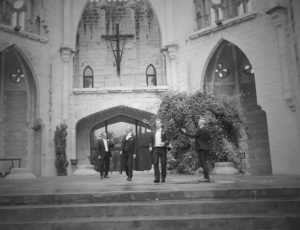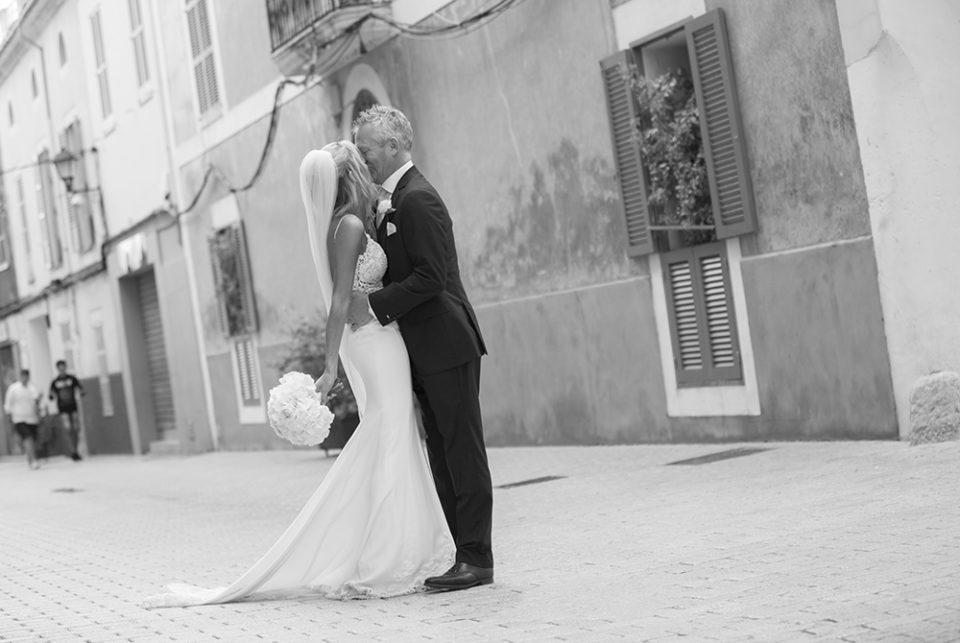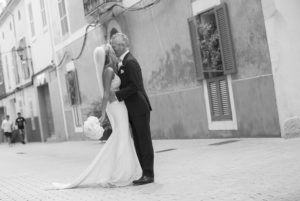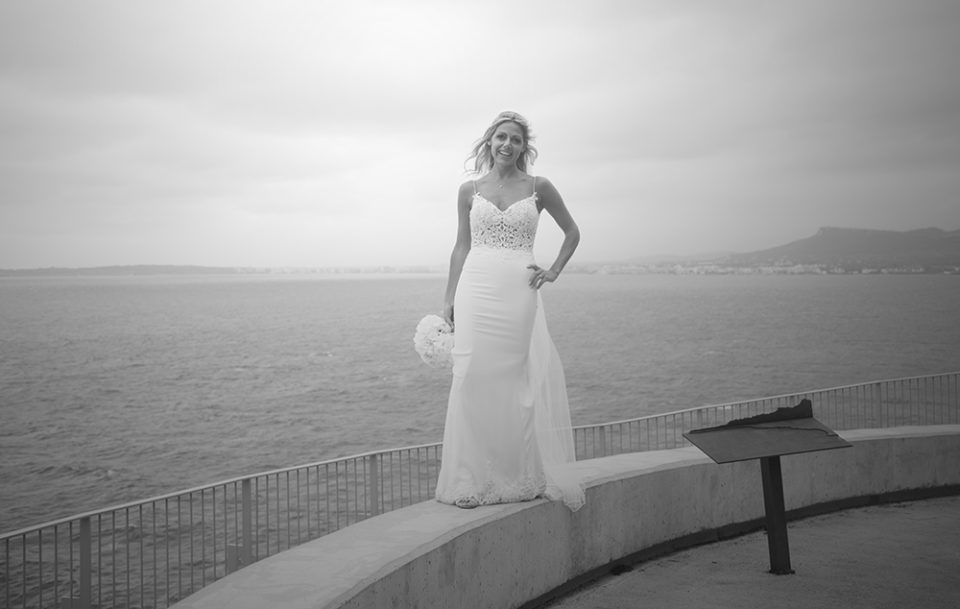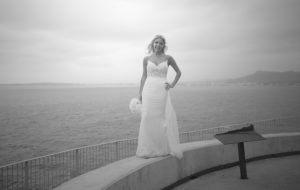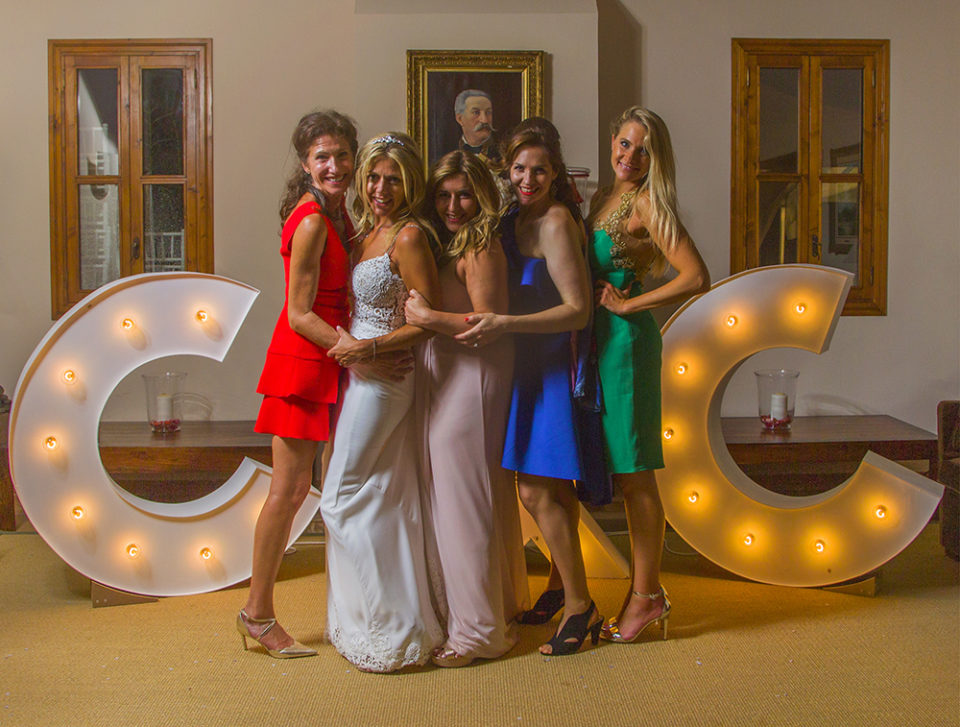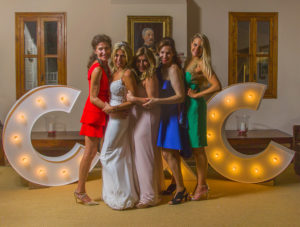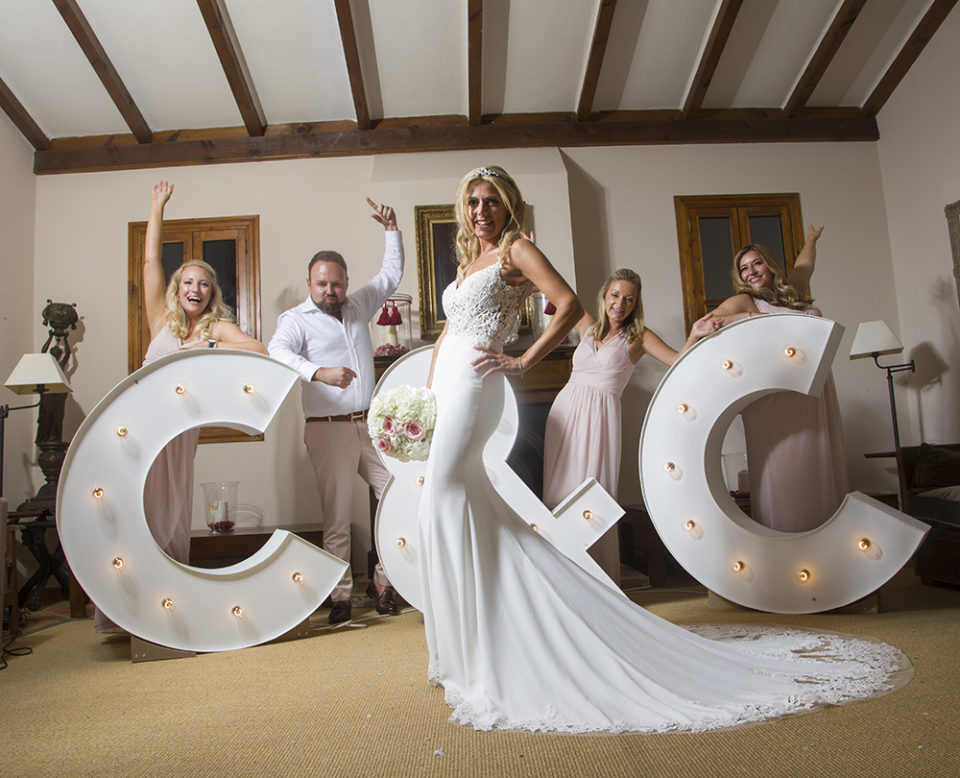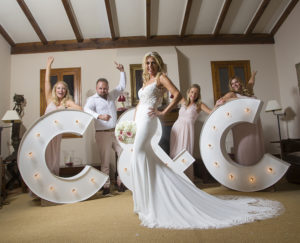 Iglesia Nova in Son Servera Mallorca
The church in Son Servera on the island of Mallorca is Iglesia Nova. This church is unusual in that it has no roof, despite being a relatively new church, dating back to the early part of the twentieth century. With influences from the architect Antoni Gaudi, the structure has a modernist influence. It can be a very unique venue to hold the ceremony but it is open to the elements. As was the case on this particular day. The rain came down. This is unusual but it can happen. It does have a characterless room as a plan B for the ceremony. It is an option if it does rain but you are best avoiding this if at all possible.
Certainly as a photographer I managed to capture some unusual photographs because of the weather. People pull out all the stops when faced with adversity so there were smiles all round. However the brollies replaced the parasols, which is unusual for a Balearic wedding. The unusual walk down the aisle, surrounded by umbrellas made for some uncharacteristic captures. This was not the best result for the bride on her wedding day, but the results were unusual for me as a photographer. Guests striding over puddles and mesmerized by the sheer downpour. When it rains in Mallorca, it comes down in buckets. This was no exception.
The reception was held at Son Corb, described as a boutique style hotel. I wouldn't describe it as boutique style, as many of the rooms look identical. Despite this, it is very nice and is worth a look, if you are planning a wedding on this side of the island. A low rise building which bring in outside caterers for large bookings. The pool area is very nice with an outside bar area. The hotel is very close to the coast and walking distance to Sa Punta restaurant where the couple had a reception for their guests on the night before their wedding day.
If you would like to see our wedding portfolios then click on the link below;
Son Corb Hotel can be contacted on the following link;
http://www.soncorb.com/